Wholesale Pure Essential Oils for aromatherapy, soap making and handmade cosmetics please contact us.
Swedish
---
60min- $85
75min- $105
90min- $120
GIFT CARDS
---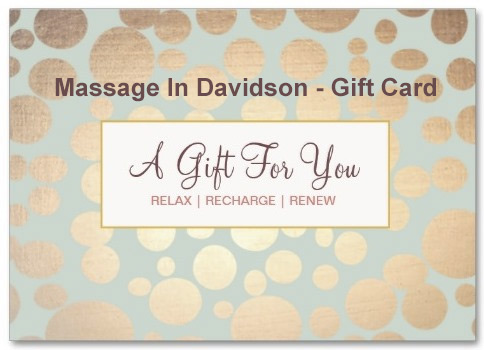 Deep Tissue
---
60min- $90
90min- $120
Fusion
---
60min- $90
90min- $120
Series
---
If the goals of a client are specific, it becomes beneficial to receive a "series" consisting of 3 or more 60-minute treatments on target muscle groups to achieve maximum results. This treatment utilizes a combination of trigger point, myofascial release and neuromuscular techniques. Call for pricing.
** 2019 Package Specials **
Escape of Bliss
---
Swedish technique will melt tired and overworked muscles as aromatherapy blends elevate the senses. The neck and face are enveloped in warm towels while the scalp is invigorated with a mint scalp treatment. Step inside and leave the world behind.
90mins $110
Arnica and Hot Towel Massage
---
The ultimate relaxing experience combining aromatherapy and muscle release (deep tissue) massage with steaming hot towels placed on various body parts. Extracts of arnica, eucalyptus, clove and peppermint wash away aches and relieve stress with their healing and anti-inflammatory properties.
90mins $110
Lymphatic Drainage massage
---
A gentle exfoliation using rhythmic motion over the body with a dry brush for you to take home, followed by a healing herbal hot towel treatment to rev metabolism and boost detoxification. A relaxing half-hour massage hydrates to ensure the skin is fully penetrated.
60mins $100
Policies and Details
---
Please take a moment to review the following details about your experience here at Massage in Davidson. If you have any questions or would like to reserve an appointment, call (980) 220-2428
Hours of Operation
Monday-Friday 9am-7pm
Saturday 12-4pm
Cancellation Policy
A credit card will be needed on file to reserve an appointment. Should you need to cancel or re-schedule an appointment, we require notification 24 hours prior to your scheduled appointment time to avoid being charged in full.
Gift Cards & Gift Certificates
Cards and certificates must be presented at the time of the service to be redeemed. We are not responsible for lost or stolen cards or certificates. Order online at: https://squareup.com/market/massage-in-davidson/minute-swedish-gift-card
Arrival
We invite you to check in 15 minutes prior to your scheduled service. For the benefit of subsequent guests, late arrivals will result in abbreviated services. *Please allow 10 minutes inside your service for undress and redress.
Age
Spa services are available to guests ages 18 and older. Young adults ages 8-17 may experience specific spa treatments when accompanied by an adult.
Considerations
We ask that you help provide a relaxing experience for fellow guests at the Spa by not bringing your cell phone. The premises are a smoke-free zone.
Medical Information
For your safety, please note on the consultation form or inform of medical conditions, allergies or other special needs that require our attention.
E-mail:info@massageindavidson.com